Whatever Happened to . . . . . .?
Baby boomers do you wonder whatever happened to the stars of the 60s? Do you wonder where they are now and what they have been up to. For curiosity sake, lets take a peek at some of the stars of the baby boomer generation and see what they are doing now.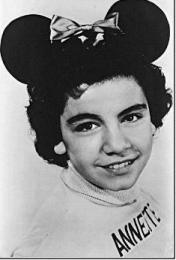 Everybody's sweetheart in the 50s and 60s, Annette Funicello. She was a young role model for young girls when she appeared on the Mickey Mouse Club and as a young lady when she appeared in the Beach Movies with hearththrob Frankie Avalon.
Where Is She Now: Annette's condition has deteriorated due to MS and her life is now filled with constant struggle. Even breathing can be difficult. She doesn't get out much anymore. Her last public appearance was in 1999. She now has a collectable bear business. Frankie Avalon says that everywhere he goes people ask him about Annette. Update: Annette died of complications from the disease on April 8, 2013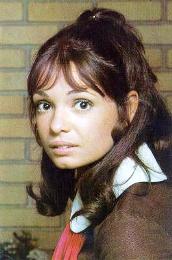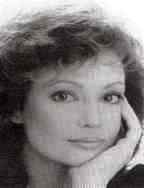 Another sweetie from the 60s baby boomer generation was Karen Valentine from Room 222. Do your remember that hit show?
Where Is She Now: Karen is still acting most recently she's been hitting the small theater arena. She was in a production of "Steel Magnolias" in 2003 and got very good reviews. Also still doing a little TV work. Some episode roles and the occasional made for TV role. It's the same Hollywood story... She would love to be in more stuff, but too few roles are being offered to her. Tough getting roles when you're over 50 AND a woman. Most remember her as that perky young girl and woman of Room 222 fame.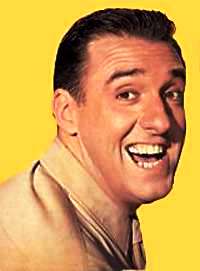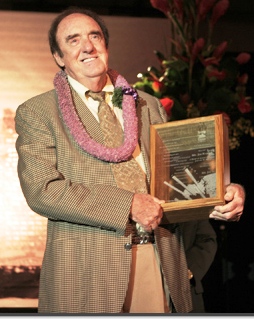 And who could forget Jim Nabors as Gomer Pyle on the Andy Griffith Show and on Gomer Pyle, USMC, the man with the hick accent and the deep baritone singing voice?
Where Is He Now: Jim lives in Hawaii, where he owns a macadamia nut farm. He still is actively doing some singing engagement, although he has cut his schedule way back. He was honored on January 19th 2007 at "A Night of American Heroes," a patriotic musical salute to recognize individuals who epitomize the ideals of American heroism and values.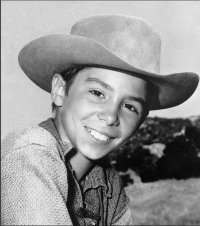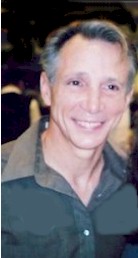 Johnny Crawford, an original Mouseketeer, and Mark McCain on the Rifleman was an original TV icon of the 60s. He hit the Top 40 Billboard Charts in 1962 with his hit single Cindy's Birthday which reached number 8 on the charts. Other hits of Johnny Crawford that made it to the top 40 were Your Nose is Gonna Grow; Rumors; and Proud.
Where Is He Now: After spending two years on the New York cocktail circuit singing in another man's band, Johnny formed his own 16-piece, Los Angeles based 1920's orchestra in 1990. The Johhny Crawford Dance Orchestra is now a fixture on the local swing-dancing scene re-energized by the film, Swingers.
He's forsaken acting to forge a career and a business around that era in American history. "It was such a wonderful time," says Johnny. "There was a quality in almost everything in those days - the clothes, the architecture, the furniture, the cars and especially the music." You can hear Johnny on the soundtrack of "Welcome to Collinwood," starring George Clooney. He sings "Maybe It's You" over the end credits.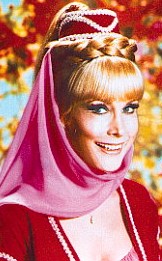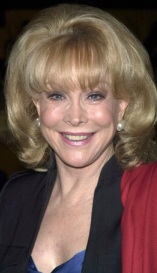 Who can forget the most beautiful Genie on the tube? Barbara Eden, who I thought was one of the most beautiful faces ever to hit the TV in the 60s. I still enjoy watching the re-runs of I Dream of Jeannie which also starred Larry Hagman as her master.
Where Is She Now: Touring the country in a female edition of the Neil Simon play 'The Odd Couple. She also turned up in a spoof production of "Desperate Housewives." In the sketch Barbara plays the role of Nicollette Sheridan's Edie.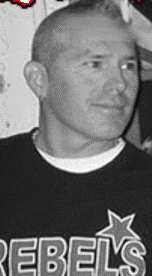 Brandon Cruz, who played Eddie, in the late 60s hit "The Courtship of Eddie's Father." The series about a widowed father and his young son who tries to find his dad a wife.
Where Is He Now: In 2003 he became the lead singer for the punk rock band, Dead Kennedys. He quit the band that same year. He then rejoined his original band, Dr. Know and they released a CD in 2005. To pay the bills, Brandon has also worked intermittently in various behind the scenes positions with productions from Mary-Kate and Ashley Olsen straight-to-video movies to the boxing reality show (The Ultimate Fighter). On 'South Park', he worked on the sound board, and it was Dr Know playing in the episode "Clubhouse" when the oft-killed Kenny died in the mosh pit. At last word, Brandon was doing technical work at a Los Angeles post-production studio.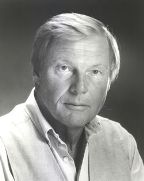 Batman, starring Adam West as the caped crusader, was a huge television hit during the 60s during my high school years.
What Is He Doing Now: Still a working actor, in 2004 he starred in the films "Tales from Beyond", a sci-fi thriller and "Bomb Shell" about a comic book character. Adam West says, "I'm not getting 20 million for a new movie, but at least I'm getting warmth and recognition from people where I go."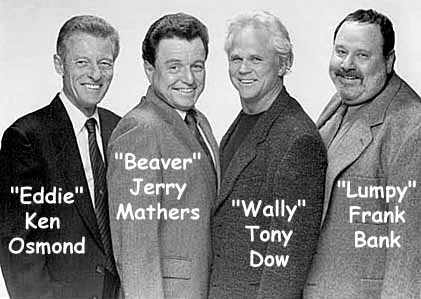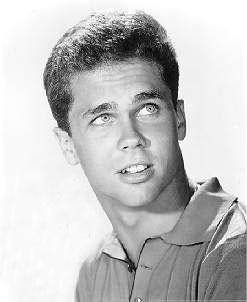 Tony Dow won the role of Wally Cleaver, as the older brother of "Beaver" in "Leave it to Beaver" in a casting cattle call with almost no previous acting experience (although his mother, Muriel Montrose, had appeared in a number of Our Gang shorts).
What Is He Doing Now: Tony Dow's post-Beaver years were busy with roles on a number of TV shows, including the soaps Never Too Young and General Hospital and guest spots on many 60's episodic shows like Mr. Novak and Dr. Kildare. Dow eventually went into the construction business in addition to studying journalism and filmmaking. In recent years he has acted occasionally (most notably in Beaver reunions), and has become quite successful behind the scenes as a producer and director. Recently Dow has directed episodes of USA Network's series Cover Me: Based on the True Life of an FBI Family.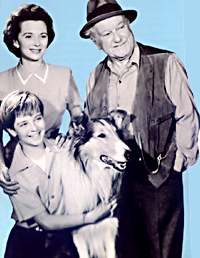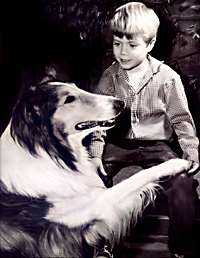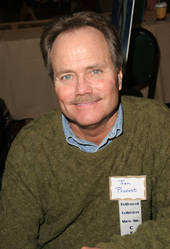 Jon Provost as Timmy Martin in Lassie was and always will be a memorable character although each and every week Lassie would steal the show and as always be the hero. Jon Provost was the second owner of Lassie. As you recall Jeff Miller played by Tommy Rettig was the first owner of Lassie. He lived on the same farm with his widowed mother and grandfather. Jeff and his family moved to the city and left Lassie with the Martins, the new owners of the farm.
What Are They Doing Now: Tommy Rettig who played Jeff Miller died in 1996. By the time Jon Provost was nineteen, he'd worked in film and television for sixteen years. With a strong desire to try something new, he headed for Northern California and college. The beauty of the wine country seduced him and Jon never returned to L.A., preferring eventually to raise a family in Sonoma County. Of his many accomplishments, he is most proud of his children, Ryan, 23, and Katie, 21.
Jon has also earned a nationwide reputation as a philanthropist, giving his time to: children's hospitals, animal shelters, and humane societies and, closest to his heart, Canine Companions for Independence , providing service dogs to the handicapped. He has served on their Board of Governors for more than 20 years. And he's received many awards, among them, The Motion Picture Council's award for Outstanding Contribution as a Humanitarian for his dedication in helping the physically challenged, the Allen Ludden Humanitarian Award presented by Miss Betty White and the Lifetime Achievement Award from the Youth in Film Association.
In 1990, Jon returned to television as Timmy all grown up in "The New Lassie" with Dee Wallace Stone. He received a Genesis Award for Outstanding Television in a Family Series for a story he wrote for the show focusing on the inhumane treatment of research animals. In recent years, Jon was honored with a star on the Hollywood Walk of Fame; he added the internet to his resume, directing and hosting short videos about dogs and cats for a Purina website; and he and Lassie toured in honor of her 50th anniversary on TV. Now it's Jon's turn.
Fall of 2007 marks Jon's 50th anniversary as Timmy. He will celebrate the occasion with the release of his autobiography, "Timmy's In the Well" and a multi-city tour. And he returns to the big screen in two independent films. The legacy continues. (A special thanks to http://jonprovost.com)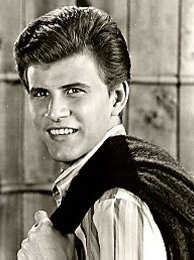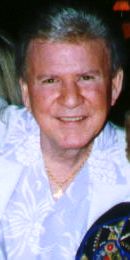 Bobby Rydell, teen idol, who is remembered for such hits as "Wild One" which reached number two on the Billboard Charts in 1960 and the number 4 hit "Forget Him" in 1963.
What Is He Doing Now: Since 1985, he has toured on-and-off in the "Now and Then" nostalgia show with fellow former Philly teen idols Fabian and Frankie Avalon. In 2000, he put out his first album in over two decades, comprised of remakes of old hits. Bobby Rydell can now be seen on TV in the informercial "Malt Shop Memories." He co-host, with Denise Marie.