Vanilla Fudge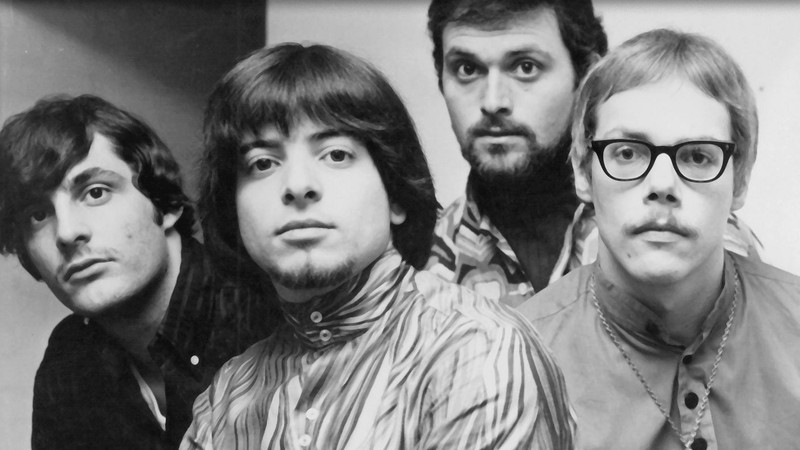 Vanilla Fudge is an American rock band known predominantly for their extended rock arrangements of contemporary hit songs, most notably "You Keep Me Hangin' On". This band was a heavy influence on the development of metal rock.
The band's original lineup—vocalist and organist Mark Stein, bassist and vocalist Tim Bogert, lead guitarist/vocalist Vince Martell, and drummer and vocalist Carmine Appice—recorded five albums during the years 1967–69, before disbanding in 1970. The band is currently touring with three of the four original members: Stein, Martell, and Appice with Pete Bremy on bass as Bogert retired in 2009.
The band has been cited as "one of the few American links between psychedelia and what soon became heavy metal."Vanilla Fudge also is known to have influenced other major bands such as The Nice, Deep Purple, Yes, Styx, Led Zeppelin, and Uriah Heep.
Stein and Bogert had played in a local band called Rick Martin & The Showmen. The pair were so impressed by the swinging, organ-heavy sound of The Rascals they decided to form their own band in 1965 with Martell and Rick Martin's drummer, Mark Dolfen, who was quickly replaced by Joey Brennan. Originally calling themselves The Electric Pigeons, they soon shortened the name to The Pigeons. In December 1966 Brennan moved on to The Younger Brothers Band and Bogert became very impressed with a young drummer named Carmine Appice he'd heard playing at the Headliner Club on 43rd Street in a cover band called Thursday's Children. Appice was asked to join The Pigeons and in his 2016 autobiography, Stick It!, Carmine explained the name change to Vanilla Fudge: "In April 1967 the Pigeons got signed to Atlantic Records. But there was one drawback, however: Atlantic didn't want to sign a band called The Pigeons. "Ahmet Ertegun, the label's founder and president, didn't like that name and told us we had to change it. We didn't mind, in fact, I had always thought The Pigeons was a weird thing to be called but had just gone with it. We tried to think up a new name but were getting nowhere until we played a gig at the Page 2 club on Long Island and ended up talking to a chick named Dee Dee who worked there. She told us how her grandfather used to call her Vanilla Fudge. Then she looked at us and added 'Maybe you guys should call yourselves that—you're like white soul music'. We liked it. We told our manager, Phil Basile. He liked it. We told Atlantic and they liked it, too. So Vanilla Fudge it was". A recording of The Pigeons, "While The World Was Eating Vanilla Fudge", was released by Scepter/Wand in 1970.