The Top 100 Hits of 1969
Counted Down by DJ Larry Ravenswood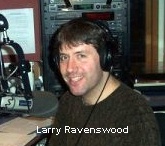 Larry Ravenswood of The Strawberry Pop Show counts down the top 100 hits of 1969 as if '69 had just ended yesterday. So return to yesteryear as Larry revisits 1969 and makes it sound as if it has only been a week and not 40 years.
To recap 1969: It ended the most productive, most turbulent decade, but most historians agree the 60s decade also resulted in the most significant changes in history.
The entrance to the countdown is below.
As Larry counts down the Top 100 hits of 1969. Lets look back at the year of 1969 and reflect back to the time that this music takes us to:
The growing movement against the Vietnam War is symbolized by Moratorium Day, as hundreds of thousands around the country turn out to protest U.S. policy.

The Mylai Massacre by U.S. soldiers is made public.

Charles DeGauille is voted out of office in France.

Apollo 11 astronaut Neil Armstrong is the first human to set foot on the moon

The Catskill Village of Woodstock becomes the third largest city in New York for three days as 400,000 participants help make that rock festival a landmark event in U.S. pop culture history.

Senator Edward Kennedy's car accident at Chappaquidick results in the death of his female passenger.

Members of the Charles Manson cult murder actress Sharon Tate and six others.

The trial of the Chicago Seven for 1968 protests at the Democratic convention becomes a symbol of the radical movement.

President Nixon selects Warren Burger to replace retiring Earl Warren as Chief Justice of the Supreme Court.

Women's equality becomes a mjor political issue.

The revolution of sexual attitudes is reflected by the sale of 1.5 billion birth control bills in 1969.

Quarterback Joe Namath is catapulted into legend when he leads the New York Jets to a shocking Super Bowl victory over the Baltimore Colts.

New York's Amazing Mets, led by Tom Seaver, wipe out seven years of futility by winning the World Series over the Baltimore Orioles.

Pete Maravich of LSU is college basketball's most profilic scorer ever.

Australia's Rod Laver repeats his achievement of 1962 by winning all four of tennis' Grand Slam events.

The year's top movies at the box office were Butch Cassidy and The Sundance Kid, The Love Bug, True Grit (John Wayne wins his first Oscar), and Midnight Cowboy, the most-honored film for the year.

The most popular TV series include Rowan & Martin, Gunsmoke and Bonanza.

The Smothers Brothers Comedy Hour is canceled due to a political controversy.

Dick Cavett begins his late night ABC talk show to compete with Johnny Carson.

Room 222 is the season's most-honored new series.

Sesame Street sets a new standard for children's programming.
Take me to the 1969 Countdown of the Top 100 Hits
Part 2, Part 3, Part 4, Part 5