The Wringer
by Eva Pasco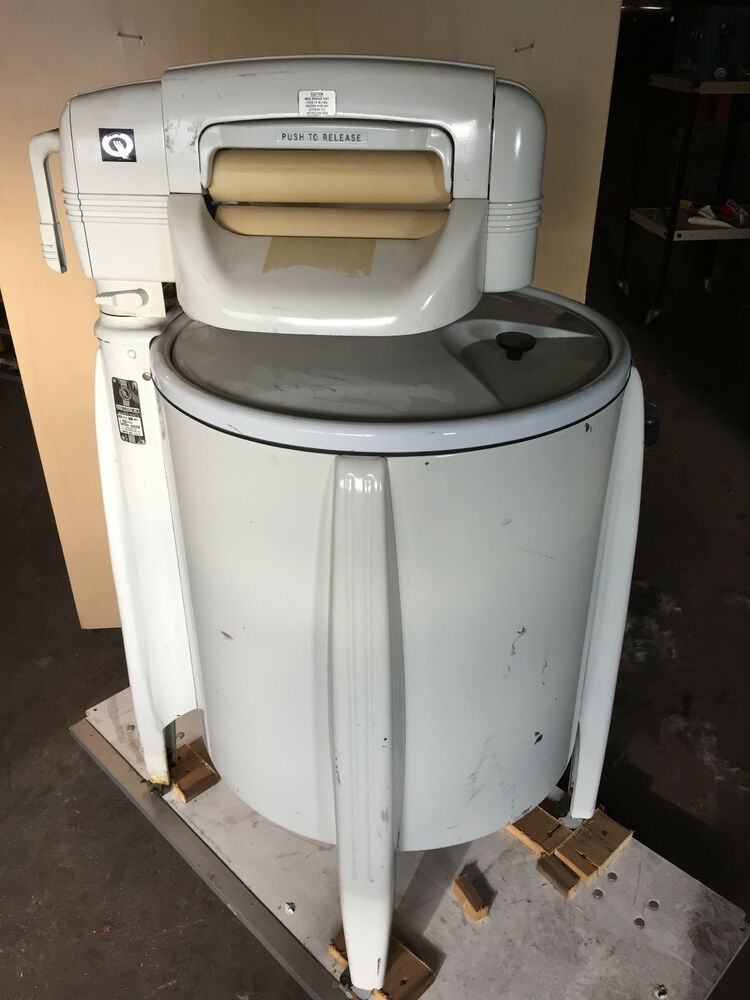 We live during a time when Ma Bell would have shuddered over how the telephone gave rise to cell phones so technologically advanced as to spawn such aberrant behaviors as "sextexting" nude photos. Yet, the Sixties Generation put itself on the line for all the neighbors to see—"clotheslines" with an array of undergarments flapping in the breeze. Please allow me to come clean by sorting out my dirty laundry where it all began inside a wringer washing machine.
The mighty wringer washing machine consisted of a tub for washing clothes and its infamous rollers. My mother turned a crank while feeding garments one at a time through the gap in the rollers to wring them dry. The excess water wrung out of the clothing went back into the tub.
Though sales of automatic washers surpassed wringers in the sixties, our gal stood her ground in the basement, past her prime. Resembling a stout no-nonsense nanny, her rollers squeezed the dickens out of our clothing. Once in their clutches, those garments were flattened beyond recognition. Buttons beware!
As you might imagine, those rollers were very tight, with just enough space to put a garment through when in use. You had to take care not to get your hands or fingers sucked into the rollers for fear of mangling. On more than one occasion my mother had to put our nanny...ahem...the washer in its place if unevenly distributed loads caused the machine to shake violently.
Having survived the rigors of the wringer washer, my mother would manipulate each laundered piece into its original shape and toss it into the laundry basket. She was ready for the next phase--hanging our laundry out to dry. I will come clean by airing my laundry in public with a sequel to this article on "clotheslines."
Click the book images to order your copy of the books.
Signed copies of the Paperback, 40 % off suggested retail, may be acquired at the Authors Den Signed Bookstore via Eva's web page: http://www.authorsden.com/evapasco