Song of the Week
Each week I select a song of the week that is seldom played or a song that never made #1 on the charts or perhaps did not even make the Top 40 but these songs were still a big part of our 60s decade.
My Pick This Week. . .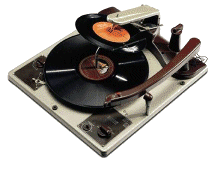 is from 1964 from a Liverpool, England quartet. This song was a one hit wonder and peaked at #24 on the charts on April 4, 1964. Here are Ray & Ralph Ennis (guitars), Norman Kuhlke (drums), and Les Braid (bass) of The Swinging Blue Jeans with 'Hippy Hippy Shake."