Spotlight Artist - Lesley Gore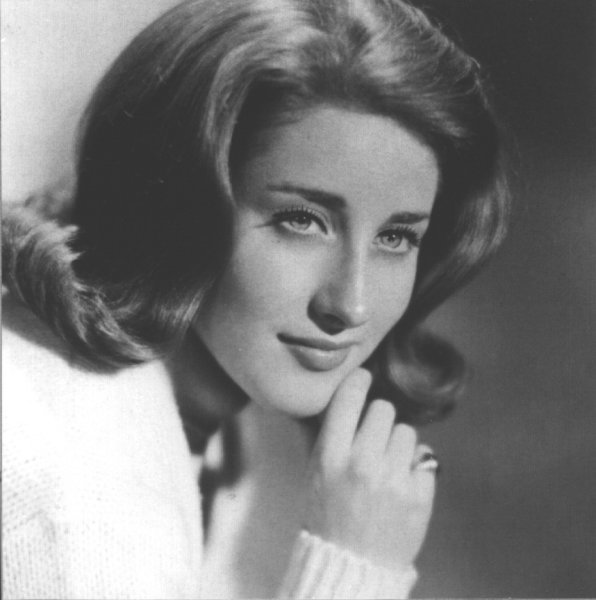 Lesley Gore (born May 2, 1946 in New York City as Lesley Sue Goldstein) is an American singer-songwriter of the "girl group era". She is perhaps best known for her 1963 pop hit, "It's My Party," which she recorded at the age of 16. Following the hit, she became one of the most recognized teen pop singers of 1963-1967.
Gore was raised in Tenafly, New Jersey in a Jewish family. She was a junior at the Dwight School for Girls in nearby Englewood when "It's My Party" became a #1 hit. Her first hit was followed by many others, including "Judy's Turn to Cry" (the sequel to "It's My Party"), "She's a Fool", the proto-feminist "You Don't Own Me", "That's The Way Boys Are", "Maybe I Know", "The Look Of Love" and "Sunshine, Lollipops and Rainbows". Her record producer was Quincy Jones, who would later become one of the most famous producers in American music.
Instead of accepting the television and movie contracts that came her way, Gore chose to attend Sarah Lawrence College in Bronxville, New York. This limited her public career to weekends and summer vacations, and undoubtedly hurt her career. Nevertheless, throughout the mid-1960s, Gore continued to be one of the most popular female singers in the United States and Canada.
Gore was given first shot at recording "A Groovy Kind of Love", but her then-producer Shelby Singleton refused to let her record a song with the word "groovy" in it; The Mindbenders went on to record the song, and it went to #2 on the Billboard charts.Gore also released "Wedding Bell Blues" as a single in 1969, but her version flopped, while the Fifth Dimension's spent three weeks at #1.
By the late 1960s, her popularity had decreased with the advent of harder-edged psychedelic music. Her last major hit was the Bob Crewe-produced "California Nights," which she performed on the January 19, 1967, episode of the Batman TV series, in which she guest-starred as Pink Pussycat, one of Catwoman's minions. Afterwards, she maintained a lower profile in the music industry, performing at concerts and in cabarets. She also kept busy writing songs, including composing songs for the soundtrack of the 1980 film, Fame, for which she received an Academy Award nomination for "Out Here on My Own," written with her brother Michael. The song was a Top 20 hit for Irene Cara. Sadly Lesley passed away on February 16, 2015 after a battle with cancer.
Year Single US Pop Singles Album


1963 "It's My Party" 1963 "Judy's Turn to Cry"
1963 "She's a Fool"
1964 "You Don't Own Me" 1964 "That's the Way Boys Are"
1964 "I Don't Wanna Be a Loser"
1964 "Maybe I Know"
1964 "Hey Now"
1964 "Sometimes I Wish I Were a Boy"
1965 "Look of Love"
1965 "All Of My Life"
1965 "Sunshine, Lollipops and Rainbows

1965 "My Town, My Guy & Me"
1965 "I Won't Love You Anymore (Sorry)" 1966 "We Know We're In Love" 1966 "Young Love"
1967 "California Nights" 1967 "Summer and Sandy"
1967 "Brink of Disaster"


Selected albums


Year Album US Peak


1963 I'll Cry If I Want To #24
1963 Lesley Gore Sings of Mixed-Up Hearts #125
1964 Boys, Boys, Boys #127
1964 Girl Talk #146
1965 My Town, My Guy & Me #120
1965 The Golden Hits of Lesley Gore #95
1966 Lesley Gore Sings All About Love Did not chart
1967 California Nights