Eva's Retro 60s Flashbacks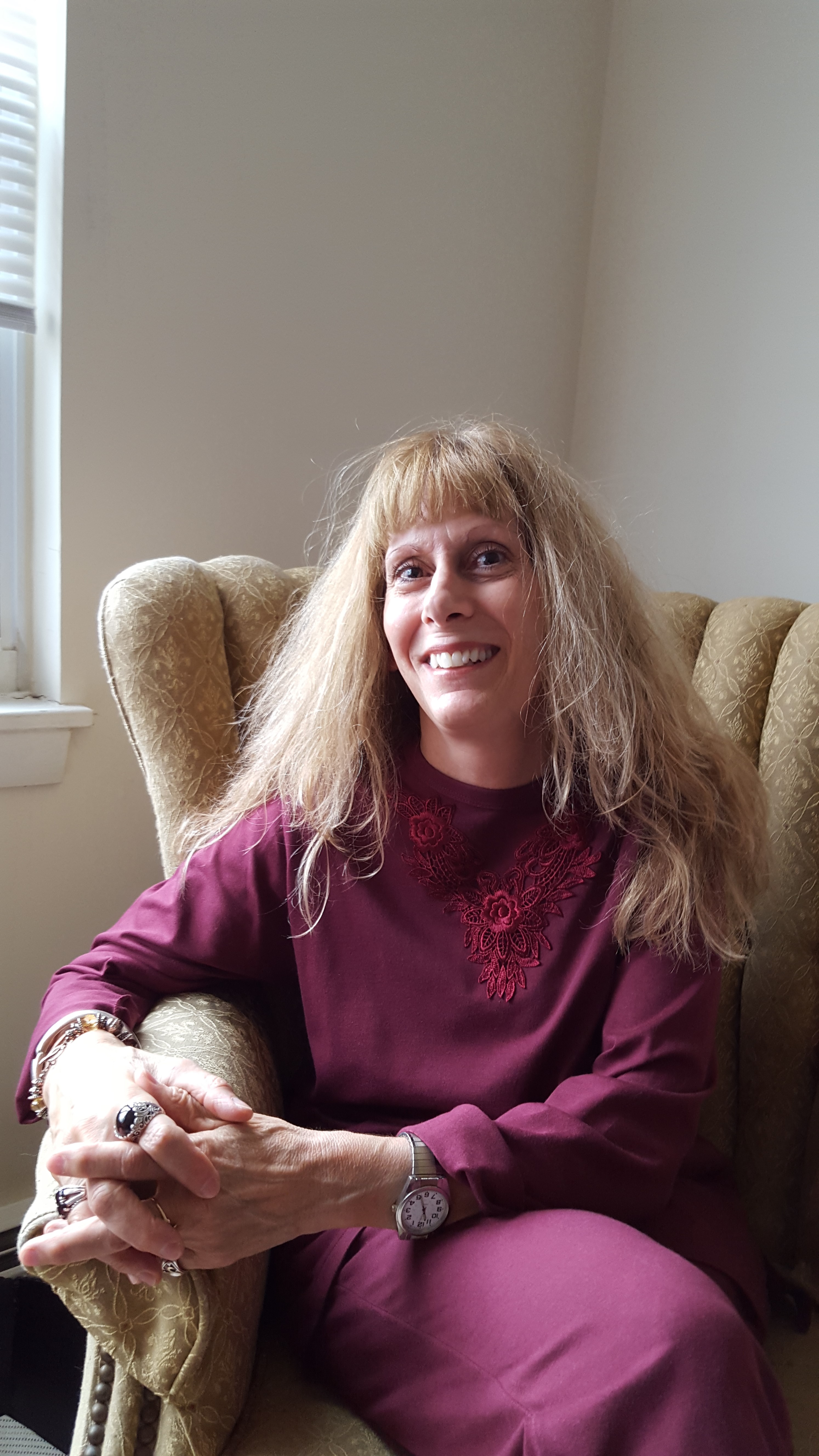 Eva Pasco, author of "Underlying Notes"
Eva Pasco presents a look back at the events including TV and music that shaped the 60s and made it the most eventful decade in history.
Two Smothered Brothers - Laurel & Hardy, Abbot & Costello, Allens & Burns, Martin & Lewis, Rowan & Martin and even the Sixties comedy team Tom & Dick Smothers had a "straight man". Dick - "You're stupid. You're dumb. You're not a man. You've never done anything right. You're a failure. You'll never amount to anything." Tommy – "Yeah, and Mom liked you best."
For Whom the Doorbell Tolls - For whom does the doorbell toll? In the Sixties, it tolled quite often for stay-at-home moms. Avon reps, Fuller Brush Men, magazine hawkers, Jehovah's Witnesses, tin men trying to get a little on the side—customers for aluminum siding, that is.
You Don't Own Me - Even though Lesley Gore put her foot down at the young age of seventeen, this 45 rpm, nouveau, defiance-in-vinyl was a radical departure from her attitude the previous year when boyfriend Johnny disappeared from her birthday party, only to show up with Judy, wearing his ring.
Ding Ding! Pump My Ride - Ding Ding! The sound your bat-winged Chevy Impala makes when you run over the driveway hose at a filling station during the Sixties, which alerts the coveralled gas jockey with a grease-stained rag hanging out of his back pocket, on beck and call. Those gas guzzlers could get mighty thirsty for regular.
Itsy Bitsy Teenie Weenies - No intentions of stringing you along, the yellow polka dotted tag line given to the change in sexual attitudes and behavior during the Sixties was the beach blanket phrase: "sexual revolution" – bingo!
May-o, May-o! - Me say may, me say may-o…Mayonnaise come and me wan some now! Lazy, hazy days of summer preclude packing a cooler prior to embarking on road trips or picnics.
Wholesome & Winsome Widowed TV Dads of the Sixties - Wholesome and winsome TV dads of the Sixties were primarily well-to-do widowers with live-in help. S-o-o-o many contenders in the "grandest-of-all" arena for female divorcees and widows in the neighborhood to walk over their pot luck dinners in the hope of winning a man's heart through his stomach.
Tutti-Fruitti, Aw-Rooty - "A-wop bop-a loo-mop, a-lop bam-boom! Tutti Frutti, aw-rooty!" (Little Richard, 1955). During those sultry summer evenings of the Sixties, my sister and I would scramble along the backseat of our Plymouth Suburban station wagon or one of my dad's newly restored, vintage Model A's to go for a family spin.
Our Summer Place - Fully loaded, with no option for air conditioning at the time, the roar of the wind from the open windows competed with the blare from my radio station. Set on either WICE or WPRO AM, my trigger finger frenetically jabbed buttons until I settled on a song. As far as I was concerned, The Beach Boys ruled the airwaves.
A Kumbaya Tent Revival - Memorial Day weekend precludes a taste of summer through firing up the backyard barbecue or building a campfire. Happy motoring along the highways and byways of the Sixties as we embark on an imaginary, nostalgic camping trip to New Hampshire's White Mountain National Forest campground
Not Longer So Amusing Amusement Parks - Excitement, gravity defiance, adrenalin rush, escape – Down like a roller coaster, Back like a loop-the-loop, And around like a merry-go-round – it's Palisades Park (1962, Freddie Boom Boom Cannon) or our favorite amusement park we frequented as a youngster during the Sixties.
The Dead Job Pool - Sha na na na, sha na na na na…Yip yip yip yip yip yip yip yip …Mum mum mum mum mum mum…"Get a job!" (Silhouettes, 1957) Don't be a soda jerk! Technological advances and societal changes have rendered jobs that once loitered in the Sixties, obsolete.
Roses to Honor Select Sixties Sitcom Moms - Along with this shift in cultural winds to affect social climate, the values and ideals that once held us in their grip like a mother's embrace, became relegated to the past. Bequeathing roses to honor select Sixties sitcom moms which include: Harriet Nelson, June Cleaver, Donna Stone, Laura Petrie, and Samantha Stevens.
Yippie Yi Yo Kayah - Cast in the role of Western hero, John Wayne fought the conflict between good and evil where his fictional composite built an image of a no-nonsense, stalwart, and stoic folk hero on screen and off—with reservation. Clint Eastwood, the sexy cowboy—sleek, slick, grizzled, tough, straightforward, morally ambiguous, smart, and opportunistic-- prevailed over the bad and the ugly of humanity on the harsh frontier.
A Mad Hatter's Haperdash to the Brim - Long before John-n-n-n-y plunged into the Depp-th of a rabbit hole and tunneled his way to Wonderland, mad hatters have mattered as a matter of fact. Pulling rabbits out of hats, their madcap fantasies transform fabrics and frills into heady wear for women: fedoras, berets, newsboy caps, toques, and trilbys.
Chim Chim Cher-ee Hee-Hee, Ha-Haa! - Each week Eva Pasco presents a look back at the events including TV and music that shaped the 60s and made it one of the most eventful decades of modern history. Enjoy weekly her insight and humor with Eva' Retro 60s Flashback..
Down to Earth - As the High Sixties era lives on through our resurrection of nostalgic memories and manifestations of cultural and political trends, there have been some extinctions of distinction. Like maladapted prehistoric monsters that once roamed and ruled the earth, the outdated, obsolete, and impractical did not make the Darwinian cut no matter how down-to-earth.
"Top Dawgs of the Sixties" - Ever since "Elvis the Pelvis" generated heat and got everyone's dander up on The Milton Berle Show by swiveling his hips and vamping a half tempo croon to Hound Dog in June of 1956—You ain't-a-nuthin' but a hound dog, cuh-crying all the time—it's been win, place, or show for canines cavorting as cartoon characters or pedigreed stars on a television series. A credit to their impersonators or trainers, I'm tossing a bone to memorable barking dogs of the Sixties that never bit.

"Class" Clown - A Baby Boomer, my academic journey through the halls of junior and senior high meandered through the Sixties. The uncomfortable rite of passage sitting on a hard plastic seat at a tablet arm desk while trying to absorb the significance of algebraic polynomials proved a little too abstract.
"NATASHA-That Femme FATALE" - Though I lacked Dead Man's curves at the age of ten-- a little Russian dressing enabled me to hammer-and-sickle the mannerisms, accent, and dialogue of Natasha Fatale as animatedly as her voice actress, June Foray. Ms. Fatale, Cold War cartoon villainess of Rocky & Bullwinkle (1961 – 1973)
"Boing! Boing! Beany Beany-Copter" - Bang! Zoom! Straight to the moon! Bob Clampett went into orbit with the idea for the animated cartoon series, Beany and Cecil, when just a young boy. Seeing a dinosaur swimming at the end of the 1925 film, The Lost World propelled his imagination to take flight.
"Those "Dam" Trolls" - Beauty is certainly in the eye of the beholder when it comes to those Dam Trolls! Originally known as Leprocauns, and also called Wishniks, Thomas Dam's creation became one of America's most lovable dolls for the short duration of 1963-65 and through surges of popularity thereafter.
"The Frat Pack" - "Greek Life" at the college dates from the Civil War Era, Sigma Fying that a man belonged to a fraternity or a woman belonged to a sorority. In Sixties reality, one of the unsurpassed college pranks occurred during the 1961 Rose Bowl where the Minnesota Golden Gophers took on the Washington Huskies.
"The 60s Stew: Lucy in the Sky with Din Din" - Even though the sky was the limit, the stewardess was fair lady game for work place discrimination through the no marriage rule, and retirement or transfer to a ground job upon turning 32 – 35 years of age.
"Pinkos - The Plastic Pink Flamingo Uprising" - Pinkos –non-card carrying, long legged, gregarious wading birds that flock together as birds of a feather and form a plurality of "flamingos" or "flamingoes." No small wonder the more vibrantly colored pinkos not only make a more desirable mate, but inspired the species proliferation of the popular, kitschy, stilted, plastic lawn ornaments of the Sixties.
"Spyware" - Espionage of the Cold War era mushroomed into the "spy crazed" period of mid Sixties television. Shows were clouded with elements of James Bond: the protagonist works for a government agency involved in clandestine activities; villains are portrayed as foreign, eccentric, and menacing individuals intent on taking over the world or destroying it.
"Mohair" - In the Sixties there rose the Motown Sound originating from the MotorCity of Detroit under Berry Gordy, Jr. A blend of R&B and Pop, strong vocals, and the distinctive sound of the tambourine, drums, and bass guitar put the motion in Motown for artists such as The Supremes, The Miracles, Marvin Gaye, and The Four Tops.
"In a Soap Box" - Though the Detergents may have been on a soap box in 1965 with the release of their hit single, "Leader of the Laundromat," I'm lathered up about what came inside those soap boxes during the Sixties. Oh, JOY!
"Paging Dr. Kildare and Dr. Casey" - Dr. Kildare, the NBC television series (1961 -1966) focused on young intern, Dr. James Kildare (Richard Chamberlain) who worked at the fictional Blair General, dealing with his patients' problems and garnering the respect of senior Dr. Leonard Gillespie (Raymond Massey). Ben Casey, ABC's version (1961 – 1966), starring Vince Edwards, portrayed Dr. Ben Casey as a young, intense, idealistic surgeon at fictional County General Hospital, and mentored by Dr. David Zorba (Sam Jaffe).